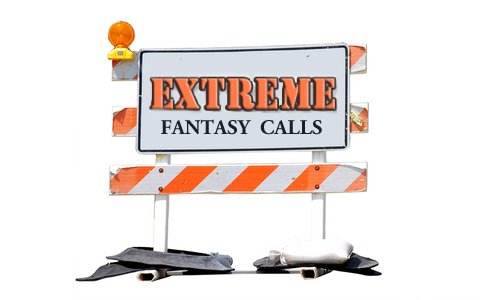 Extreme Phone Sex Fantasy Specialists For Private Pleasures
If you are a horny gentleman looking for an extreme phone sex fantasy operator who will knock your socks off, then look no further!  Extreme fantasy calls provides you with place to find the most amazing, extreme fantasy specialists found on the internet today.  Exploring and fulfilling extreme phone sex fantasies is our passion...
We all know what it's like to feel the stress of daily life. And what it feels like be "on edge" so to speak.  Therefore we also know the relief one feels after an orgasm.  Self pleasure through masturbation can provide us with the "relief" that we are in desperate need of when we climax.  All that built up stress that seems to melt away when we reach that ultimate orgasm.  Our intelligent phone sex operators have discovered through years of experience as well as client testimonials, that perverted conversation that facilitates a super intense orgasm is just what the doctor ordered!
We have been fulfilling taboo fantasies for 20+ years now and our experienced phone sex operators have been known to be a bit twisted at times when it comes to fulfilling extreme phone sex fantasies.  We advertise for hardcore, extreme fantasies because we are highly competent in a variety extreme taboo fantasy subjects.  In fact we encourage our callers to dive deep into those dark places in their minds when they call us.  We want you to reach heights of pleasure you never knew existed.
Expose your sexual secrets to experience cum explosions like never before!
Whether you are new to exploring your extreme phone sex fantasies with a professional operator or you are an experienced user and phone sex connoisseur, you will need to explore our site because each and every operator has their own individual personality and style of fulfilling extreme phone sex fantasies.  You may even find that you enjoy engaging in one particular type of fantasy phone sex session with one operator and yet a completely different fantasy or scenario with another operator.
Our high quality, intelligent operators will engage in any type of erotic fantasy conversation or role play you have on your mind.  Even if it is not listed here below; take your time and browse around our extreme phone sex fantasy site to see what we have to offer you!  To assist you in navigation of our site below you will find types of extreme phone sex fantasies we offer.  Don't be shy when it comes to sharing any and all of your extreme sexual secrets with us. Your secrets are safe with us.  Remember, if you don't see your fantasy listed on our site it doesn't mean we won't do it.  All you have to do is expose your secrets with us and let the fantasy games begin...
WARNING: This site is intended for FANTASY purposes ONLY.
DO NOT proceed if you are offended by extreme taboo and adult fantasy reading material or are under the age of twenty one.
You must be 21 years of age or older to place a fantasy call with our phone sex service.
Extreme Phone Sex Calls By Fantasy...
If you have been exploring the internet for the perfect accomplice phone sex partner in crime; let your search be over. You have landed on our extreme fantasy phone sex website where nothing is off limits and everything is encouraged! Firstly, we openly encourage mutual masturbation and secondly, we believe…
Read More